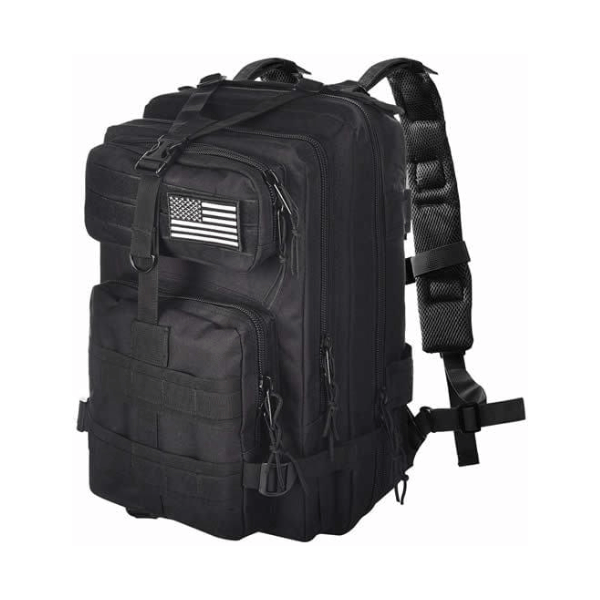 The Tactical35 Backpack is the ultimate compact solution for active Americans.
Featuring a lightweight design with 35L of active storage available for complete portability when you're on the go to keep you moving.
The Tactical Backpack Collection is fully customizable with velcro straps and molle webbing to personalize your backpack to match your own unique style.
Increase storage space and more functionality with the adaptable Molle Webbing sections for a seamless integration of your preferred backpack setup.
If you're seeking a minimalist everyday backpack to take with you on your next adventure, we guarantee this will be your new favourite partner for an active lifestyle.
Features
Adjustable Chest and Waist Straps
1000d Reinforced Construction
15 Segmented Compartments
Secure Back-Panel Compartment
Small Laptop or Table Section
Waterproof Pockets
Bonus USA Patch included
SPECIFICATIONS
Color: Black
Material: 1000D Polyester
Capacity: 35L
Carries: 33lbs
Just $29.95USD