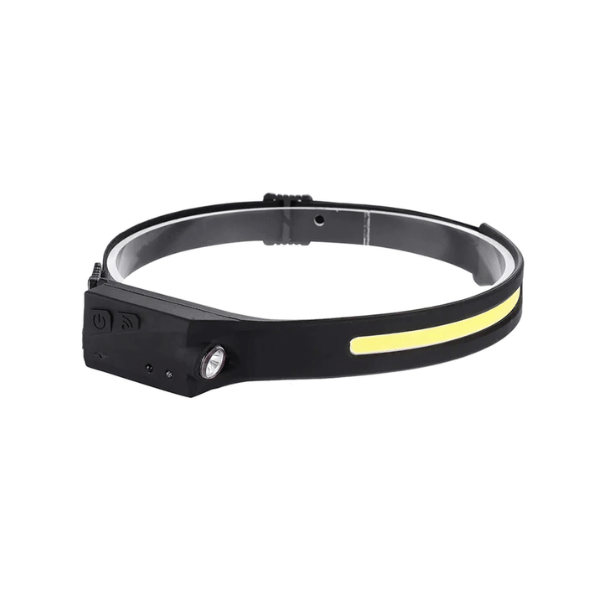 The COB LED Headlamp ProLite is one of the first LED Headlamps to utilise a full 230° of ultra bright illumination.
Providing light coverage you could only dream of!
Regardless of what you need to light up, handy work, tradie, home repairs or even an activity in nature – The ProLite will be the perfect light for the job!
The 230° wide angle front beam gives the best light coverage all around you. Its versatile design and features makes it perfect for any outdoor activities.
With an absolutely staggering 350 lumens, you won't have to see a dark spot again.
It also utilises an easy to use switch to allow a front angle beam, or a side-beam spotlight.
The side-beam uses an XPE LED that produces a sharp light beam to a distance of over 100m. The brightness can be adjusted.
The ProLite uses blazingly fast USB-C connection, the brightest mode will last up to 3 hours of continuous use and on low for up to 8 hours.
Just $19.95USD