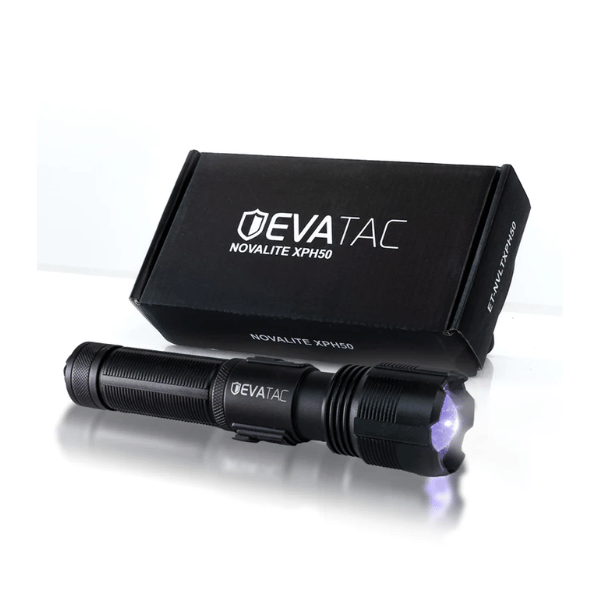 Introducing the Novalite XPH-50. A flagship torch that boasts a staggering 800 lumens output to keep your surrounds illuminated. Optimized for every mission in outdoor environments.
Constructed with military-grade aluminium and robust water-resistant material for a virtually indestructible finish.
Designed with functional technology systems to transform your next adventure including: High, Medium and Low Brightness modes. Adjustable Zoom for larger distribution of light, Strobe v3.0 and SOS mode to keep you moving and safe.
SPECIFICATIONS:
Color: Black
Material: Aluminium Alloy
Dimensions: 3.70in x 1.42in x 0.28in (LxWxH)
Weight: 149.1g
LED Bulb Type: XPH-50 LED chips / 15Wp
INCLUDED:
Paracord Wrist Strap
EVATAC 18650 Rechargeable Lithium Battery
EVATAC 18650 Battery Sleeve
AA Battery Cradle
USB-C Charging Cable
Just $49.95USD